"The Palms" Secured Living
In addition to basic services and amenities, "The Palms," offers a secured unit with its own activities director, a kitchen, living room, front porch and enclosed courtyard.
An adult requiring The Palms is one who:
Needs total assistance with bathing, dressing, grooming, oral care, etc.
Needs assistance with medications
May ambulate with a cane, walker or wheelchair (no electric).
Needs assistance with laundry, shopping, medical appointments, etc.
Needs reminding and/or redirection throughout the day
May require a special diet and needs assistance w/ meal choices and/or feeding
Needs constant attention
May wander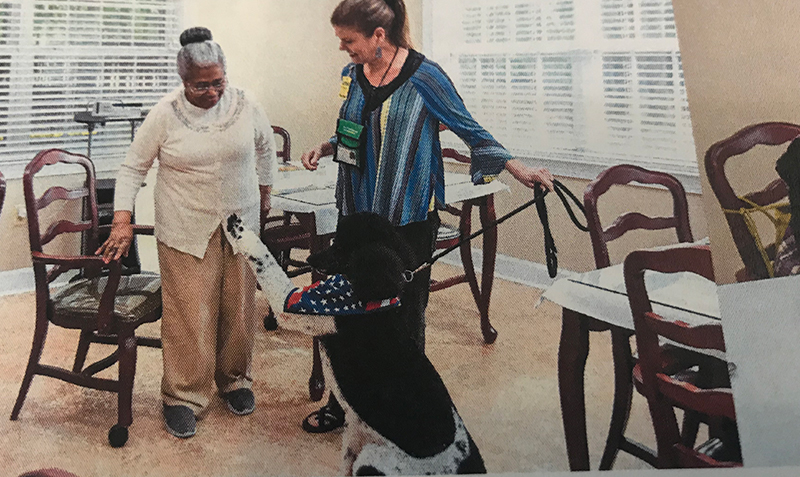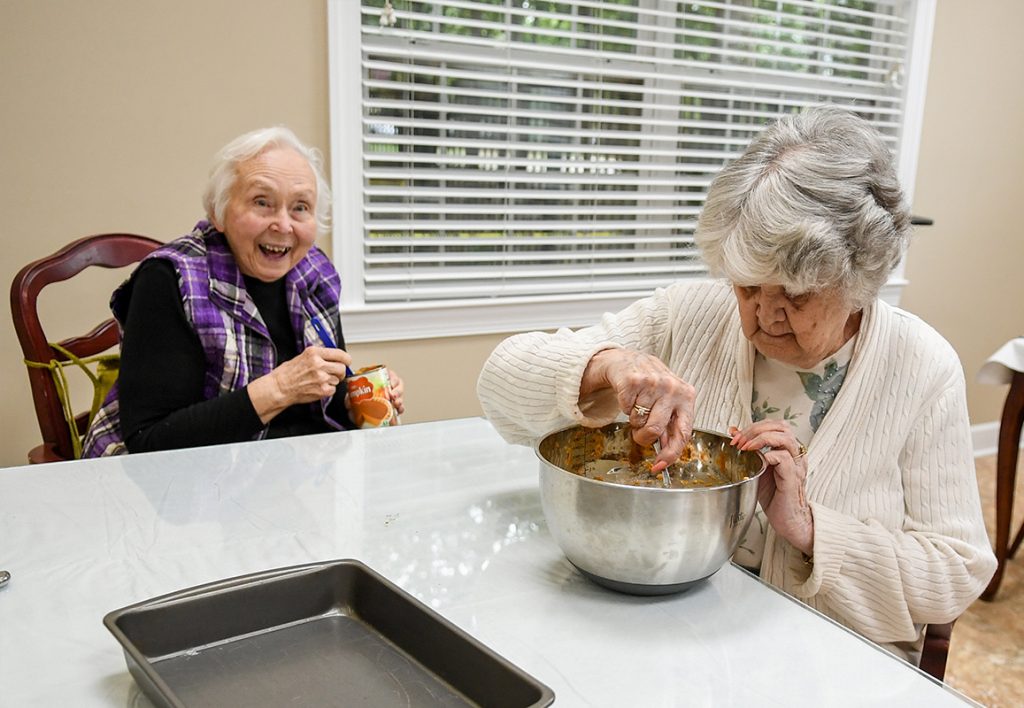 Our Palms offers the same services as personal care but with more oversight and re-direction. Our staff gives much individualized attention as well as our full times activities director devoted to these 14 residents. Residents are kept busy with activities they can relate to, music and their own secured courtyard for a sense of independence.
BATHING
total assistance in and out of the shower or tub and help with washing your hair or your back, for example
MONITORING THROUGHOUT THE DAY
you can be reassured that we will check with you on a regular basis to see if there is anything you might need
DRESSING
assistance with selecting clothing, fastening buttons or zippers, tying shoes and putting on garments
SOCIAL AND RECREATIONAL ACTIVITIES
a full calendar of participating activities is made available to the residents providing them with exercise, stimulation and the company of others
GROOMING
assistance with hair care, shaving, makeup, jewelry and other finishing touches
MEDICATIONS
assistance with taking prescribed medications at appropriate times, monitoring the needs for refills, etc.
NUTRITION
our dietary services department provides three, well-balanced meals each day. Meals are designed to meet the needs of diabetic, calorie, low sodium, low fat and low cholesterol diets. Snacks and supplements are available 24-hours per day
GROOMING
assistance with hair care, shaving, makeup, jewelry and other finishing touches
ASSISTANCE WITH OUTSIDE APPOINTMENTS
we can contact your physician(s) and arrange transportation and companionship to and/or during your appointment
RN ON STAFF
DAILY HOUSEKEEPING
PERSONAL LAUNDRY
STANDARD & DELUXE ROOMS